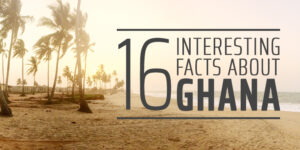 Networking: Building connections and networking is essential for job hunting in Ghana. Attend industry events, conferences, and seminars to meet potential employers and industry professionals.
Online job boards: Check out online job boards like Jobberman, JobWeb Ghana, and Tonaton Jobs, which list job openings in various industries.
Social media: Follow companies and organizations on social media platforms like LinkedIn, Twitter, and Facebook to stay up to date on job openings and industry news.
Referral programs: Many companies in Ghana offer referral programs that reward employees who refer successful job candidates. Reach out to friends and acquaintances who work in your desired industry for potential referrals.
Volunteering: Volunteering is a great way to gain work experience, build your network, and make a positive impact in your community.
Internships: Many companies in Ghana offer internships to students and recent graduates. Internships provide valuable work experience and may lead to full-time employment opportunities.
Career fairs: Attend career fairs like the Ghana Careers and Opportunities Fair and the National Career Fair to meet potential employers and learn about job openings.
Cold calling: Research companies in your desired industry and reach out to them directly with your resume and cover letter. Even if they don't have any current openings, they may keep your information on file for future opportunities.
Freelancing: Consider freelancing or working as a consultant in your desired field. This can provide valuable experience and potentially lead to full-time employment opportunities.
Further education: Consider pursuing further education or training in your desired field. This can make you a more competitive candidate and may lead to job opportunities with higher salaries and greater responsibilities.
Look for current jobs in Ghana here.
Ghana
Country in West Africa
Ghana, officially the Republic of Ghana, is a country along the Gulf of Guinea and the Atlantic Ocean, in the subregion of West Africa. Spanning a land mass of 238,535 km², Ghana is bordered by the Ivory Coast in the west, Burkina Faso in the north, Togo in the east, and the Gulf of Guinea and Atlantic Ocean in the south. Ghana means "Warrior King" in the Soninke language. (courtesy of Wikipedia)