hi guys welcome back to my channel this
is Chandra from Calgary Canada in this video we
will see how to get a job specifically for people who are just immigrating or
planning to immigrate and thanks for visiting my channel again. Before we
start seeing these techniques one by one if you have not subscribed to my channel
please do subscribe and hit the bell button and feel free to ask any
questions regarding immigration or job search in the comments I will respond to
you as fast as I can.
Thank you very much also watch my other video which talks
about best cities to Immigrate. The first one has if you are working in a
multinational company, try an internal transfer so basically say for example if
you are working in a company like TCS IBM , Accenture some kind of an IT or a
multinational company they must be having an office in Canada for sure.
So try talking to your manager or higher ups to see if they can transfer you to
the Canadian office.
So if you already have your PR this might be the easiest
way to settle get settled in Canada with a job offer.
Although the salary sometimes might not be on par with the Canadian standards
you start getting your Canadian experience right away, so don't hesitate
to ask your manager or higher-ups about this option, so sometimes you might get
it easily or sometimes and in other cases are you might not ..but better to
ask than not to ask. The next technique is to get a local number. It can be
either virtual or you can also get a fixed local number such as magicJack. I
always used magicJack. If you google search you would be able to get
a virtual local number online. Another thing I would recommend is getting a
Canadian local address. You can get it either from your friends, relatives so that
you can put that in your resume. This will also help you get your job
interview faster.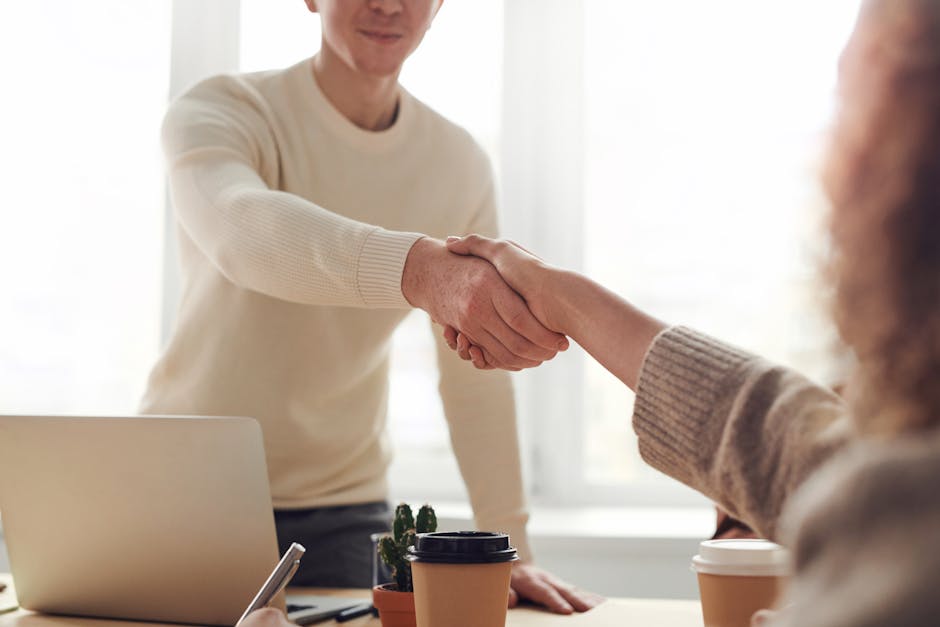 Another important step or requirement is to change your resume
format to the Canadian style. This includes both a resume and the
cover letter so different countries have different formats or requirements in
their job application process but employees here in Canada are specific
about a style or format of the resume that they require. So within the Canadian
style of format you never list your salary, picture or any family information
or any any kind of a personal details so what I have done is I'll be providing
you the link towards the end of this video where you can download the
Canadian style format resume template and current letter for your use.
so feel free to use that and good luck.
Another thing which is very important is
don't use the same resume for all the job applications make sure you customize
your or you customize your resume to for each and every job matching the
requirements so basically the key words in the job requirements should be in the
resume as well so that your resume is picked up by the automatic tracking
system other important step or I would rather to say technique or process is
for you to have a professional refined LinkedIn account so what you do is if
you don't have a LinkedIn account make a little create a LinkedIn account
update the LinkedIn account to make sure whatever matters in your resume matches
in the LinkedIn account update with all the skills or professional experience
all the projects that you did so update that in the LinkedIn account make sure
you change your address or the location on the LinkedIn profile to Canadian one
because recruiters looking for candidates on LinkedIn favor local
candidates as well than people who are overseas so make sure in the location in
within your LinkedIn account has been changed to the Canadian location so that
you would get calls from the recruiters also make sure your LinkedIn account has
no grammar or careless mistakes because recruiters would want to see a
professional level of communication before they can consider you for a job
make sure you can get some endorsements or recommendations from your past
colleagues or managers about your work so that it will be it will reflect what
you have done so far in your career so these are the steps that you need to do
before that you can do before you come to Canada with regards to your job
search er so within LinkedIn there are job postings that you can apply for so
after doing all these steps you can start searching for the jobs in various
job search sites usually a one I used to do this I used in game dot CA so what
indie does is it gets the jobs from various sites including monster or any
other job sites and then mash it up and then give you the search results so you
don't have to go to each and every year job search sites so indeed dot CA is the
best for searching the jobs it also collects the job requirements from the
individual employers websites so so that you can start applying in their websites
as well so you'll play for the jobs and then wait for the interview calls if you
have done all these steps before you definitely get a few interview calls
since you are local you have a local number and a yoga on the local address
so definitely you will get calls from the recruiters in New York you can also
get you would also be getting messages within your LinkedIn account with the
job requirements or job details from the recruiters if you're interested another
important thing that you should be doing is registering for free pre-arrival
Grauman programs so government funds lots of organization for these helping
immigrants so pre-arrival services can help you to prepare you for move to
Canada get your education work experience and credentials recognised in
Canada and connect with employers to find you a job
so these are all free services and I have provided the links for all these
free pre-arrival services down in the descriptions description below and
towards the end of the video as well so feel free to browse through those and
this is very very important it will definitely help you out
the comment offers free programs to help you find work faster so you can register
online for pre-arrival employment services like JVs can't prep program or
next stop Canada before you get here so basically what they do is they connect
skilled newcomer professionals from all around the world to an employment
specialist who will be supporting them in navigating the Canadian job market so
don't forget this important step so makes
sure you register for all these free pre-arrival steps I have to come to
Canada the first thing you need to do is you have to go to your local immigrant
immigrant serving organizations there there are lots of organizations in each
city and what they do is they basically help you look for a job in case if you
need more language help they get you a language assessment and then they
register you register you for a free language classes help you find a place
to live in so there are lots of things that they help you with the initial
settlement so first find out what is local immigrant serving organizations
you can find that in the IE RCC site I can I'll provide you the link for that
as well in the description so first thing you have to do is register with
them and then they will guide you with all the necessary settlement steps so
when you register with them they will be helping you they will tie you with a
mentor or somebody would be helping you in your job search they will help you
help you with the resume for my cover letter and then they will make sure they
connect you with some employers so these are the things that they would be
helping you with so make sure you are registered with them and then the next
one is you go to your local library your community library which is close to your
place or where you live there are lots of free information free classes free
courses and they also help you with searching the job so go to your local
library and talk to your librarian there is a lot of free information and they
will city up with the library account library account in most of the cities in
Canada is free so you will be having access to books classes and there are
lots of events in the library you will if you don't have a computer you will go
go to your library local library and you can search for jobs there and then there
are lots of digital content so this will be able to this will help your Lord for
you to pick up job related skills as well there are lots of free courses as
well which your library provides there are lots of books so make sure you
utilize those resources effectively so as I mentioned before you would be able
to get a mentor or type you can tie up with a mentor with your local with the
help of your local immigrant serving organizations and there are also many
Canadian professionals and business people who could free advice and
coaching to newcomers settling in in Canada so you can find someone to mentor
you through some of the organizations like immigrant services associations of
Nova Scotia it's called I sans Calgary regional immigrant employment Council
see our IEC so I will give you all these information in the description as well
so for example in Toronto that is gone something called Toronto region
immigrant employment Council so these are the various organizations that will
tie you tie up with mentors then these mentors might be very high highly placed
in their own companies so it's a chance for you to network with people in your
fields so another important step or the process that you should do while before
even start your job search is get your credentials assessed in Canada as well
so you did it for the PR but you have to do it again I have to come here for
certain professions for example engineers doctors nurses architects so
there are our trades like electrician fitters welders etc so these professions
need to be assessed so basically there are two types of jobs in Canada owners
resonated jobs and the other one is called non-regulated jobs regulated jobs
are controlled by provincial territorial and sometimes federal laws so they are
governed by a regulatory body or apprenticeship Authority
so they include jobs such as architects plumbers engineers so these jobs are
regulated to protect public health and safety make sure people working in these
jobs are very well qualified so about 20 percent of the jobs in Canada are
regulated so in order for you in order to work in a regulated job in Canada
what you have to do is you have to have a license or a certificate or be
registered with the regulatory body for your job in the province or territory
where you want to work so there are certain steps that you need to do before
you get the license or get certified from those regulatory bodies here it's
regulated job has its own requirements for getting a license or a certificate
so basically requirements for entry can be are different between provinces and
territories but they usually include having your training and skills assessed
again the jobs standards this is either done by combining your training with
your training provided by the Canadian colleges and universities or you need to
show your original transcripts academic transcripts or revenue stickers
descriptions and sometimes there are written exams or an interview as well so
this is quite important step for you to work in your field apart from that you
have to do a lot of networking so this can be done by various networking events
there are lots of events that are free that takes place in every city for
example use of forums for example in IT and there are various domains so each
and every domain will have hold events probably for example in Microsoft event
will be free user Forex would be free so we can go to those events interact with
various people around there and then talk to people then tell them that you
are looking for job or just talk to people and kind of try to get there like
a professional help from them and then give your contact details as well so
these things will definitely help you get your job faster when networking is
really really important for you to get the jobs as well in certain cases you
might need to look for bridging programs related to job so in if you want to work
in the field of your job or say for example HR or payroll the laws are quite
different from where you came from to one in Canada so bridging programs
basically help internationally trained professionals and trades people want to
work in the field in what in their field in Canada so the it basically includes
courses education and skill assessments practical or workplace experience they
provide a practical or workplace experience and then they train you for
the the credential exams example for licenses or certificates so these are
bridging programs need to be done before you start your job search or if you want
to work in your own field so basically for information regarding that you can
go to your immigrant services organisation or local universities they
should be having University continuing education programs basically they are
the bridging programs you can talk to the university counselors for we are the
bridging programs that you want and enroll into specific programs so for
example Canadian Payroll Association is provides bridging programs for payroll
administrator and then HR associations CPA chart will
be able to provide bridging programs for HR professionals last but not the least
is trying to get some quality and working opportunities with regards to
your field so talk with your mentor whom you are working with and trying to get
his help and getting some volunteer opportunities or go to your library or a
migrant serving organization and try to get some valuable volunteer work this
will help you gain some Canadian experience and then you can understand
the work culture and then practice your technical skills and communication
skills it's a very good opportunity to get some Canadian references as well
these are things that I thought I should be sharing with you all are to help you
with the job search thank you very much for watching and good luck to everyone
in your job search and please do subscribe to my channel and hit the bell
button and then if you have any questions feel free to comment down
below I will definitely respond as soon as possible,