Hey guys I hope all of you are doing well and having a good time or and today I am here to share my job search story in CANADA Because I really want to share a lot of things including When my job hunt started and to the point when I actually got the job So as soon as I came to know that we people are being laid off – as I shared with you people that I luckily got some time there was a buffer time where organisation made us aware that they are not gonna renew your contracts so in that period I immediately started applying for job I started getting in touch with people using Facebook groups like Indians in Toronto and I was able to get one or two references as well One of those referred me to a job and I got a interview call.
I gave interview but I didn't get selected because they were looking to hire a contractor employee and may be I asked a question that Can I apply for some other position when I am inside the company so they got an impression that You know, I am just joining the bank because I want to get into something else (some other position) So sometimes you have to be very much aware of what you are asking in that interview because if you ask questions in the interview then also you have to be very careful and if you don't ask any questions in the interview then also it is counted as a negative aspect Okay after that I gave one more interview that was a Big 4 Organisation, and there the major Hurdle was that the person who interviewed me. She told me that you don't have enough Canadian experience I agree with you people. you guys might be thinking that you will only get Canadian experience once you start working here in Canada right? But here are some companies/Organisation who are very particular about this that you should have at least One year of Canadian experience and then only they will give you opportunity and after that again I gave one more interview in another Big 4 and there the female who interviewed me was nice, but maybe the job requirements were like Not up to what I was expecting or what they were expecting out of me then that interview also Didn't go well then one evening me and Gundeep were at Sugar Beach, Toronto and that day I had one interview which didn't go well and I was very depressed I was like am I doing something wrong? And if I am doing something wrong? Where? and why? Gundeep you know motivated me and he supported me throughout He said maybe you deserve something well or something better than this, so don't loose hope and keep on going rest I was getting EI as well, so we were not that much worried but there was a point that I was tired of giving interviews event there is one more bank called big five bank and I gave that interview as well Imagine it after that much years of experience Those people didn't select me because maybe I was you know Overqualified for the that job may this was a constraint for some positions I applied.
So if you are overqualified then also you may get rejected, because employer thinks that you will do job for sometime You will have a buffer period you look for something else and you will move on so they are Very picky in all these things which makes sense. I'll say that was a miracle and I do believe in miracles So miracle was that I got a call from a provincial government organization and and I have no idea when I applied to that job. I got a call from HR and he told me that okay Your application has been selected and we are going to interview You on so and so day so you just send an email Which day you want to get interviewed on they sent me time slots this and dates I just replied to the email and after that my interview got scheduled.

Search here for jobs. Enter your chosen career and where you want to work.

And the first round was HR round they asked very basic stuff and there were quite tricky questions as well so I would like to share one of the question which was very basic The HR asked me that how much salary do you expect? So I told him that the salary here that should be as per the industry standards, but he was not satisfied He said I want a number So I told him honestly that I was a contractor in my first job in Canada So, I don't know much about how the full-time job works so I said that I have seen on Glassdoor the salary range for My profile is this to this and then he was like impressed He just said, okay So I added one more thing that I'm not looking to get hired to become rich I am looking for a job in order to learn and grow within the organization and that person was pretty impressed with me after two days, I got an email that you have been qualified for the second round and Then I had an interview with the senior manager and the manager and then the interview was one hour long and the senior managers, came to see me off outside the office after interview and I knew that I have nailed the interview There was one more round of interview.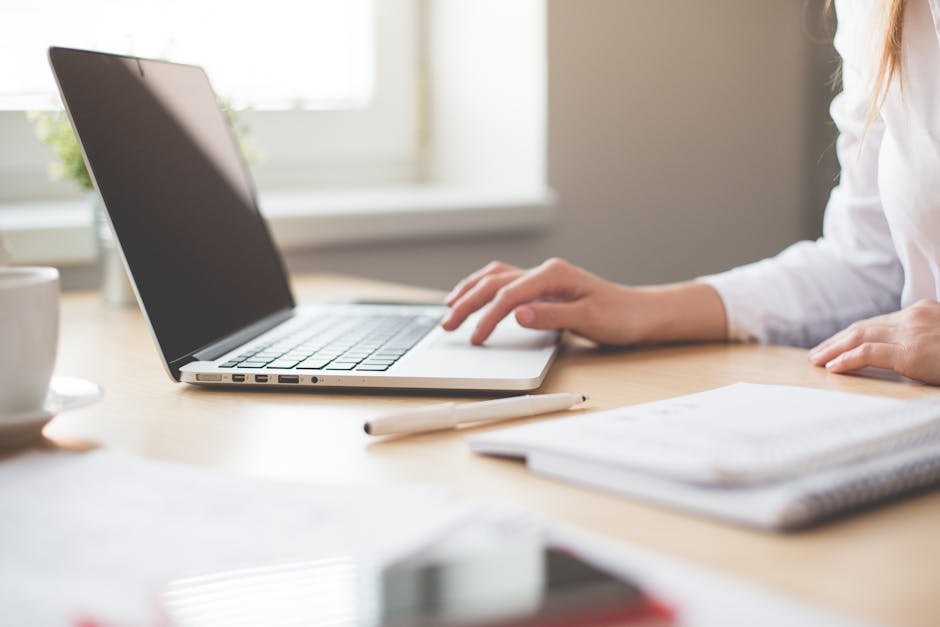 Struggle was not yet over because the Director of company had to interview me so after two days I got an email which said that you have been moved to the third round which will be with the director and finally I first, you know I was very very desperate if you will say or I was very very nervous as well because I really Wanted that job. It was not because it was a government job. I was just fed up of giving interviews and also I wanted to come out of that cycle where you have to face same questions again and again, And I was really tired of doing that so finally the interview with Director So that was a very casual interview He told me about his organisation, the best thing which I faced was he asked me What do you watch on TV? And I told him that I watched SUITS and Coincidentally, it was his favorite show and the character from the show was his favorite as well you know, there was a tuning and we just kept on chit-chatting that went for half an hour and finally that interview went Amazing and I had a vibe that okay.
I'm gonna get it Yes, so they made me wait a little bit longer. It was a week since I heard from them So it happens that when you don't get to hear from HR for a week Then it's better to drop an email to them in order to know what's going on whether you have been selected or you have not been selected. So this what I did. And when I mailed HR and there was no reply on that day so I was like, oh man, this is this is gone. Now I might have to give more interviews!! But next day, I got an email from their HR saying that they have not reached to any decision So as soon as they do it, I will receive an email and I think that was the very next day I got a call from the senior manager personally saying that you have been selected for the post of senior compliance specialist and The salary is blah blah, and I was like wow means I got interviewed For the position of analyst but they were so pretty impressed with me that they selected me for The senior post.
Yes guys. Here it happens like this as well If you are capable enough and if they like you . So definitely they will offer you a different/better position and This is not a miracle This all depends on you and your experience. So that was the best day of my life after two months I will say like there are other best days as well there some other best days as well like when I landed here in Canada But this was like after two months and I was pretty happy about it. But okay, I Didn't expect this much salary. I didn't expect this position, but it came to me so the moral of the story is you are not supposed to lose hope and you need to stay positive and Finally the thing which you deserve will come to you on its own so guys this is it from my side. This was my story. and I am still excited to work there because there are lot of things to learn because this is a totally different industry and I Hope you could get opportunities like these as well Canada is a beautiful country and it has beautiful people and beautiful Organizations which are very professional and.
You will tend to learn a lot of things so be excited stay positive and I will see you in the next video so if you have any questions or queries or concerns, you can leave it in the comment box and I hope you enjoy the video. Please like share and subscribe Bye. Bye.